Welcome!
A new membership program.
A new website.
More public moshes on the way.
More events and merchandise on the way.
Two of our Lead Pack members making the Top Twenty at IML.
May was a busy month for the North Star Kennel Club! It was so busy, in fact, that we ran out of time to get our newsletter out before the end of the month. So we now present to you a double Pride Edition of the North Star Paw Print, our member newsletter!

2019 Membership Program
We are proud to announce that we are overhauling our membership program for the 2019 calendar year.
The most notable changes to the program are:
Elimination of the previous levels of membership (full and associate). Starting in 2019, there will be a single (full) level of membership.
Dues for the new membership level will be $25/year. This is a $15/year reduction from the previous full membership level.
Residency and volunteer requirements for full membership were eliminated. Members who volunteer at three or more events will now be recognized at our Annual Meeting with an award and pin.
Members will continue to receive a membership tag upon joining. They may choose to purchase a "Welcome Kit" for an additional $10 when joining. The Welcome Kit includes a membership pin, small membership patch, and a friendship pin.
Members will now be recognized for every five years of membership at our Annual Meeting with a tenure pin.
"This is the first time since the club incorporated four years ago that we have looked at our membership program", said Pup Minutes, NSKC Lead Pack Chair. "We researched other puppy and handler groups across North America. We held weeks of discussions within the Lead Pack. We reached out to our membership for their ideas. At the end of the day, we felt this was the best path forward. The lower cost of full membership improves the value we provide to our members, simplifies our operations, and makes us more accessible to members of the community."
The 2019 membership program will take effect on October 1, 2018.

Changes to Moshes Announced
We are happy to announce that we are making the following changes to monthly moshes, beginning in July 2018:
Our monthly moshes will now be open to the public. Previously, moshes had alternated between public and member-only moshes. This doubles the number of public moshes we will host per year.
Additional member-only moshes will be added to our event calendar on at least a quarterly basis.
Public and member-only moshes will remain free to members.
Non-members will be encouraged to donate $5 to participate in public moshes. This helps cover the cost of toys, treats, managing the event, and the planned upgrade/replacement of the mats used at the moshes.
In addition to these changes, some moshes will be moved away from the traditional first Saturday of the month. This should give members and the community more options to attend. For example, the October public mosh will be held on Wednesday, October 3, to allow members to attend prior to the annual Puppies in the Mountains event in Colorado.

Congratulations Pup Buster and Sir Randy!
We would like to congratulate two members of our Lead Pack, Pup Buster (Mr. Twin Cities Leather 2018) and Sir Randy (Mr. Minneapolis Eagle 2018), for their placing in the Top Twenty at the fortieth International Mr. Leather competition held over the Memorial Day weekend. This is the first time both Twin Cities leather title holders have placed in the Top Twenty at IML. We are proud of how they represented Minnesota and the North Star Kennel Club!

Puppy Pride!
June is LGBT Pride Month. We have multiple events happening in conjuction with the Twin Cities Pride Festival (Saturday, June 23 and Sunday, June 24 in Loring Park, near downtown Minneapolis) and the Ashley Rukes LGBT Pride Parade (Sunday, June 24 along Hennepin Avenue in downtown Minneapolis). These include:
We can always use volunteers to help us with these events. If you are interested in helping out, email the Pride Planning Committee.
Check our website's Events Page for up-to-date details. We hope to see you as we celebrate our Puppy Pride!

Announcements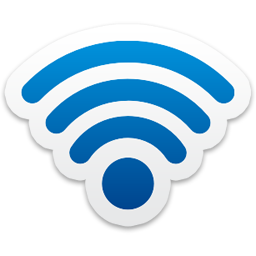 Updated Website and Email Hosting
We have moved our website and email hosting to a new provider. This allows us more flexibility in our website setup and gives us the ability to setup more email accounts for the Lead Pack and its committees. All of this is being done with a lower annual cost to the club.
As part of this move, the
NSKC website
was rebuilt. Please take the opportunity to check it out and give us your
feedback
!

Electronic Payment Options Expanded
We are now accepting electronic payments through PayPal at moshes and other events. We have also revamped the
online membership application
to take you to a PayPal page where you can pay your membership dues at the end of the process.
New Merchandise in the Pipeline
We are working on setting up vendors for t-shirts, other clothing, and miscellaneous items (for example, cell phone cases) with the club logo so you can show off your North Star Kennel Club Pride. Look for announcements in the near future as we make these items available for sale!
If you have suggestions on merchandise we could offer, email the Lead Pack or contact us via our feedback form.
Event Planning Underway
The Lead Pack held a strategic planning session at the beginning of May to chart the future course of the club. As part of that effort, a number of event ideas were generated. The Lead Pack is now working on planning those events, which will take place in the second half of 2018 and beyond. Stay tuned to our website, Facebook page, and Twitter feed for details.
If you have suggestions on events we could host or partner with other organizations to produce, email the Lead Pack or contact us via our event submission form or  feedback form.

Reminders

Give us your feedback and Event Ideas!
Please use our feedback form to give us any comments, suggestions, or questions you might have. These are sent to the Lead Pack and the committees that perform the club's activities. You can find it in the menu bar under Feedback.
If you have an event that you would like us to promote, organize, or co-host with you, please use our event submission form. You can find it in the menu bar under Events.

Volunteer Opportunities
Mosh Committee
The Mosh Committee is looking for volunteers to help in the following roles:
setup/breakdown helpers
greeters
guest/newbie liaisons
mosh pit trainers/referees
Pride Planning Committee
The Pride Planning Committee is looking for volunteers to help in the following roles:
float design
float construction
Parade march
Festival booth
Walkies helper
Public Relations Committee
The Public Relations Committee is looking for volunteers to help in the following roles:
club photographers
social media assistants
website updates

StrictlyGeneric Discount
As members of the North Star Kennel Club you can get 10% off custom chain maille collars, harnesses and accessories, made by our own Pup Nyx, at StrictlyGeneric.com. Order from him in person and mention the discount, or order online and use code "NSKCMEMBERS" for the discount. Your club membership will be verified.